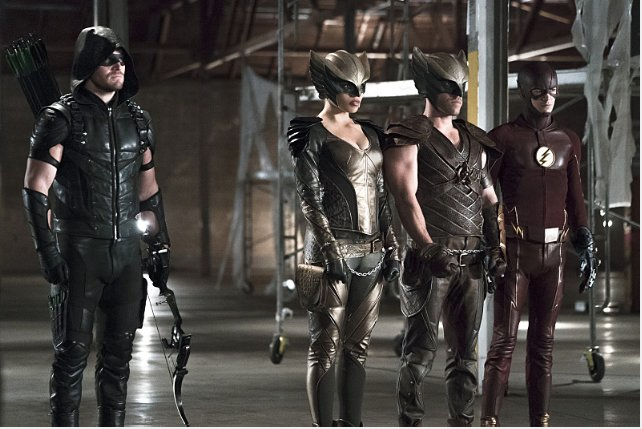 Ok. It's Monday and I'm having trouble focusing on anything other than the next 2 nights' episodes of The Flash and Arrow. Or as we've all lovingly dubbed them, Flarrow. By now, we all know that this will be one epic event that starts on Tuesday night with The Flash and concludes on Wednesday night with Arrow, launching the new series Legends of Tomorrow, which begins in January. Can you say "Nerdgasm"?
On Tuesday night, the immortal Vandal Savage will arrive in Central City wreaking all sorts of havoc. This will cause Team Flash to head over to Star City to seek Team Arrow's help in protecting Kendra Saunders. It's obvious that the showdowns (I'm just gonna go with plural on this one) are going to be intense, to say the least, and possibly more than Team Flarrow can handle.
At the same time, it seems as though the child that Oliver never knew he had will be making an entrance into his life. I doubt Felicity will be happy about this, and the Olicity dynamic will be tested yet again.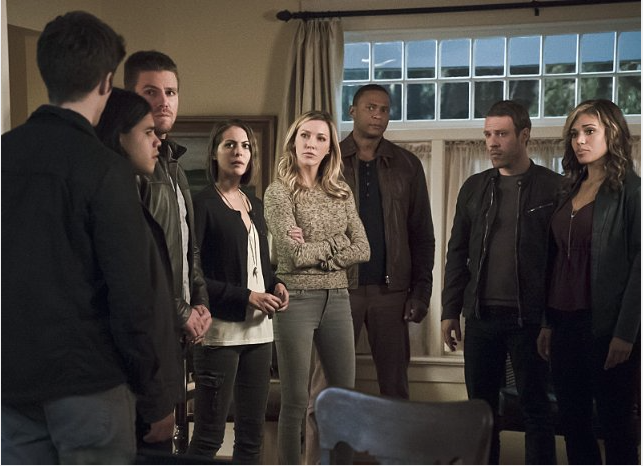 Will Team Flarrow be able to defeat Vandal Savage? I doubt it, as he is reported to be the big bad in LOT, so I guess the question that remains is: How will our heroes get out of this one alive?
Be sure to tune in to The Flash on Tuesday to see it all begin, tune in to Arrow on Wednesday to see how it all ends, and make sure to join the discussion live right after each show!
Can't wait to see you there!