The awkwardest duo around, from Awkward Conversations on Nerd Reactor, bring you Comics 'n Cocktails! Drinking booze and chatting about comic-books, superheroes, sci-fi, games, cult films, fantasy stories, magic, Star Wars, technology, Star Trek, cosplaying…and did we mention drinking booze? Anastasia 'Darth Boobs' Washington and Nathan 'Angry Baby' Lichtman sit down with nerdy guests and ask them the awkward questions you always wanted to… and did we mention there's drinking? You won't want to miss an episode– released Wednesday nights at 8pm Pacific!
 FRIENDS OF COMICS 'N COCKTAILS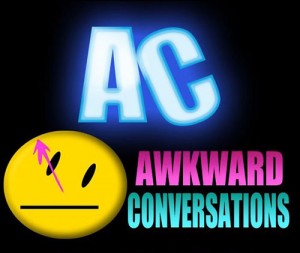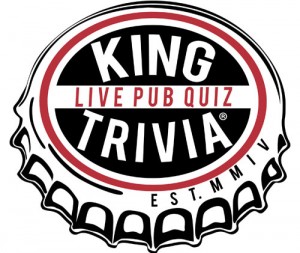 LATEST EPISODES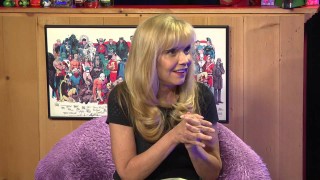 Kelli Maroney is a huge star of 1980s indie slasher films… she survived killer mall robots, a comet's zombies, and starring alongside Sean Penn; but can she survive the awkwardness of Comics 'n Cocktails? Find out on TheStream.tv!
Legerdemain! Prestidigitation! Conjuring! (Those are big words meaning we have a lot of magic in this episode)! Many people don't often associate magicians with women—especially since most of the Vegas set and famous TV magicians are men. But these women are ready to set the record straight! Continue Reading→
Political commentator Bill Whittle goes head-to-head with Nerds Like Us' Bernie Bregman, in a 2016 election season debate… about which Star Trek captain was better– Kirk or Picard. Let's see if Bill can convince Bernie, on this episode of Comics 'n Cocktails on TheStream.tv. Continue Reading→
You probably know Brea Grant from Heroes, or Friday Night Lights, or Nerdist, or her successful comic-books, or because you've been secretly stalking her… and now she's on Comics 'n Cocktails on TheStream.tv! You won't want to miss this one!!! Continue Reading→
Fresh off her appearance on SyFy's Geeks Who Drink trivia game show, Glynnes Pruett joins the Awkward Duo to answer some real trivia (prodiced by King Trivia)! But Anastasia and Nathan do make sure she's liquored up first. She also fills them in on the goings on at her Fullerton, CA comic-book Continue Reading→
YOU MIGHT ALSO LIKE


American Horror Story After Show


Pretty Little Liars After Show


The Vampire Diaries After Show