What Will Agent Carter Season 3 Look Like?
Wait a minute, Steve … shouldn't the question be "Will Agent Carter even get a Season 3?"  I know, I know, "Hollywood Ending" — the season finale of Agent Carter Season 2 — was the least-watched Agent Carter episode out of its whole series run — and the show never really had impressive numbers to begin with.  That to any series should be the death-knell in terms of renewals.  However, we're talking about the monetary resources of Marvel Studios which is owned by Disney.  I mean seriously, what do you call the guy who the wealthy guy works for?
Other than "the show should still go on because the network can afford it", what's the other more valid reason for its continued existence?  Agent Carter matters because its been a great way to fill in small corners of Marvel's unseen history.  It helped to answer questions such as "What was SHIELD like before it became this daunting world government organization searching for mutants (sorry, 20th Century Fox) gifted individuals and aliens?" and "Was SHIELD always a progressive agency in terms of gender equality?"
Before I get into what I want to see in a Season 3 or what direction the showrunners might be taking, I'm going to say that I'm fully aware of the problems with some of Agent Carter's tonal hiccups in terms of character interactions and story pacing.  But this article is not about complaining.  It's about looking forward … like Peggy moving on from Steve Rogers.
Location, Location, Location
Ah yes, where to next?  The show has probably taken us to two of the most famous cities in the United States in terms of entertainment, sophistication, and glamour.  Both great setting for spies, espionage, and the romantic aspects of action and adventure.  What other equally dream-like cities will Peggy and company visit?  Chicago?  That could be an interesting prospect.  The city that saw the battle between Elliot Ness and Al Capone (if these two figures even exist in the Marvel Cinematic Universe).  It's only secondary to New York when you think of a "big city."
My own personal bias would be San Francisco, since it's my backyard.  Plus, we know that Peggy, at least, visited San Francisco sometime in her life — remember the prologue of Ant-Man (2015)?  We can see her interact with another Wall Street-era Michael Douglas á la visual effects and the use of a digital fountain of youth.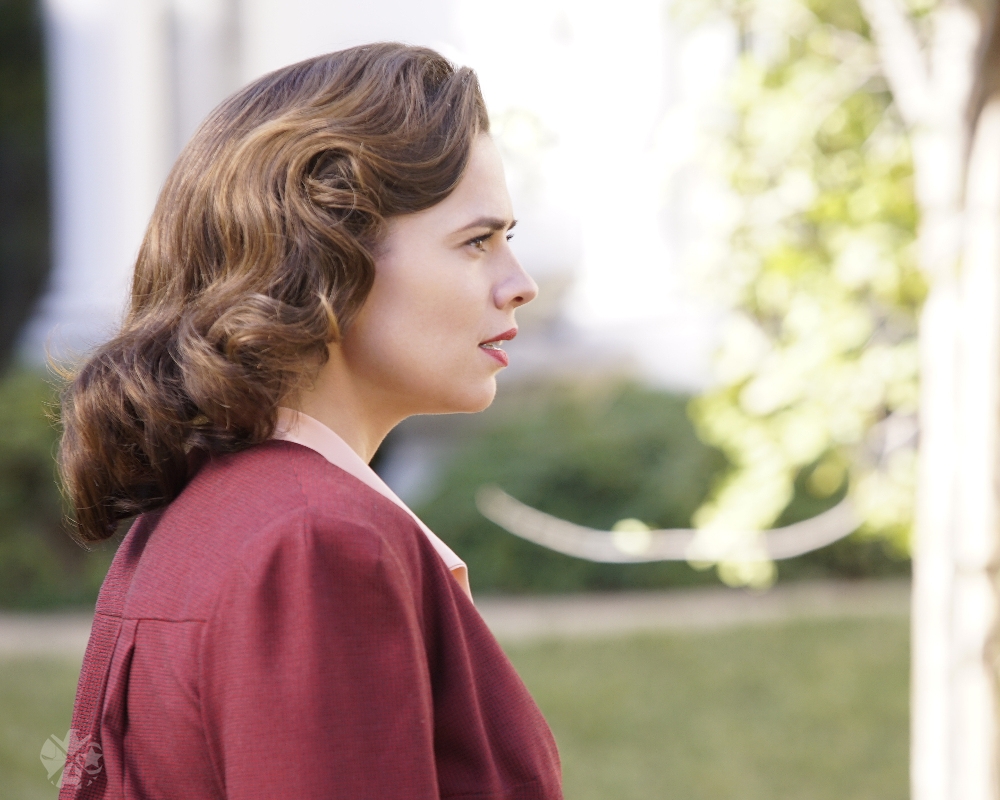 Why keep ourselves in the US?  What about Paris, Rome, Moscow, Hong Kong, Tokyo, etc.  Seriously, there are countless cities for Carter's next adventurous outing.  And we could explore how she became an ambassador who brought the SSR to other countries — making the future SHIELD a world agency.
Quicksilver Isn't the Only One Who Can Move Forward in Time
Why are we even moving consecutively through the years?  The next season can take us to the 1970s or even the 1980s.  At this point, we can start meeting younger versions of established Marvel Cinematic Universe characters.  A baby Tony Stark anyone?  Or even better, a teenaged Nick Fury and Nick Fury, Sr.  Now hear me out.  I know that the Nick Fury in the MCU is based on Ultimate Nick Fury.  However, did you know that they informally retconned this?
In the "Battle Scars" storyline, the Caucasian Nick Fury of Earth-616 (Marvel's main continuity) fathered a son with an African-American woman named Nia Jones.  The son went under the alias "Marcus Jones", but his real name was "Nick Fury, Jr."  When Nick Fury, Sr. decided to retire from SHIELD, he handed the reigns to his son — who recently lost his left eye and wore an eye patch.  A great Easter egg would be to have David Hasselhoff guest star as Nick Fury, Sr. because he played Nick Fury in the low-budget 1998 television movie Nick Fury: Agent of SHIELD.
Not So Final Thoughts
With all this talk about finality for Agent Carter, I'm going to part on some "overall thoughts" for this article and not "final thoughts."  The point I'm trying to make is that the story possibilities for Season 3 could be endless, and that Agent Carter gives us a more detailed backstory of things that could never be covered in the movies.  A big example would be Agent Carter's sister show, the returning Agents of SHIELD.  For years, the characters thought Hydra was an offshoot of the Nazis in World War II.  Well, recently, they discovered that Hydra may have extraterrestrial origins and could be thousands of years old.
The whole purpose of being part of a movie universe or a franchise universe is for each property to have an effect on the other.  Agent Carter has a great historical effect on the overall MCU.  Agent Carter should live on for a Season 3 because we all need our history lessons to be well-rounded students of Marvel.  However, if that's not a compelling enough of a case, then its season finale title should be a motivator — like all "Hollywood endings" there should always be the promise of a sequel!
Make sure to visit Christina Roberts for her written recap of "Hollywood Ending" at Bam Smack Pow.
FOLLOW ME ON TWITTER:
@slamofsteel
FRIEND ME ON FACEBOOK:
Steve Lam (Slam of Steel)
Join Bryan Scheidler, L. Stephanie Tait and Steve Tenney every week, live and on demand, for review and conversation about each new episode of Agent Carter. Tweet in questions or comments to the hosts all week using the hashtag #AgentCarterAS
Don't forget to follow @thestreamtv and the after show hosts on Twitter!
Bryan Scheidler – @GoodNerdBadNerd
L. Stephanie Tait – @QueendomofMab
Steve Tenney – @TenStephens
theStream.tv Fan Show Network presents Marvel's Agent Carter After Show! Tune in each week, live and on demand, for review and conversation about ABC reality television show. Marvel's Agent Carter, or simply Agent Carter, is an upcoming American television series created for ABC by Christopher Markus and Stephen McFeely, inspired by the films Captain America: The First Avenger and Captain America: The Winter Soldier, and the Marvel One-Shot short film of the same name. It is set in the Marvel Cinematic Universe (MCU), sharing continuity with the films of the franchise.
The series features the Marvel Comics character Peggy Carter, with Hayley Atwell reprising her role from the film series, as she must balance doing administrative work and going on secret missions for Howard Stark while trying to navigate life as a single woman in 1940s America. Several characters from Marvel Cinematic Universe films appear throughout the series. It is produced by ABC Studios and Marvel Television, with Tara Butters, Michele Fazekas, and Chris Dingess serving as showrunners.
SUBSCRIBE TO theStream.tv
http://www.youtube.com/subscription_center?add_user=thestreamtv
LIKE US ON FACEBOOK
http://www.thestream.tv/facebook
FOLLOW US ON TWITTER
Tweets by thestreamtv
FOLLOW US ON INSTAGRAM
https://instagram.com/thestreamtv/