The Vampire Diaries Fashion Focus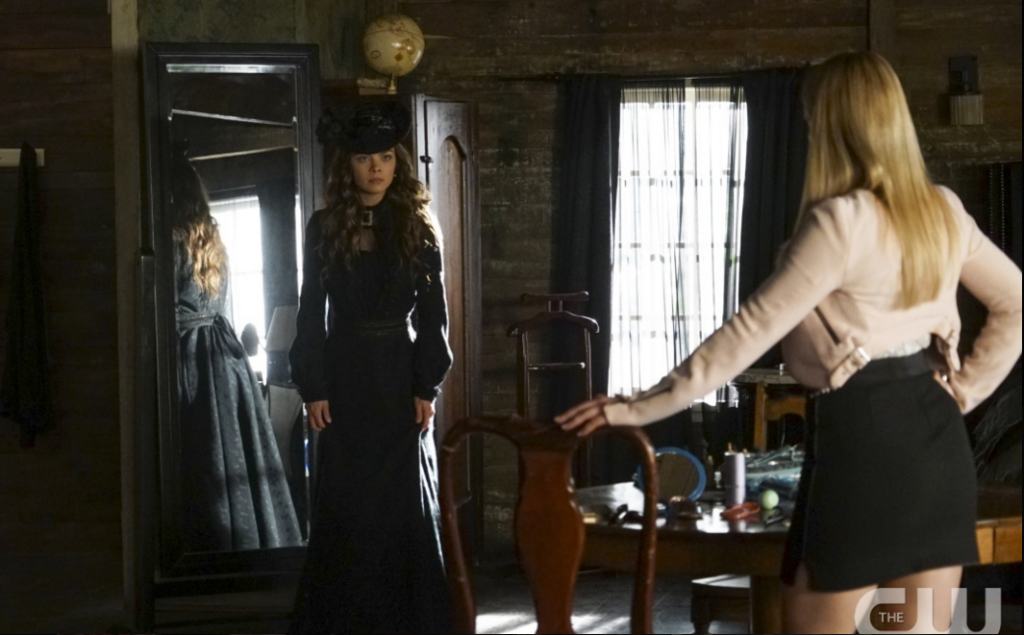 Hey guys!
We all know that pretty much everyone in Mystic Falls has impeccable style right? From the humans, to the witches, to our favorite vamps no one is looking frumpy. I thought it would be fun to highlight three of the on-point outfits from last week's episode. Just to be clear Nora's puff sleeve dress shown above is not one of the three. Let's jump right in…
Caroline somehow manages to look beautiful even while being tortured! That is a skill. Her cotton eyelet camisole paired with that delicate gold necklace gives her a flirty and innocent look. It's the perfect outfit to make those heretics underestimate what she is capable of. And did you see those adorable flats she was wearing? You might want to go back and watch the episode just to see the close-up of them. =)
Apparently mean old heretics can be hot too? Nora shows us that even the baddies can bust out some sexy attire. Nora's T-Strap dress with with faux leather straps and lace inserts is modern and ready to be shown off to all of Mystic Falls…Oh wait that place is deserted now. Oops!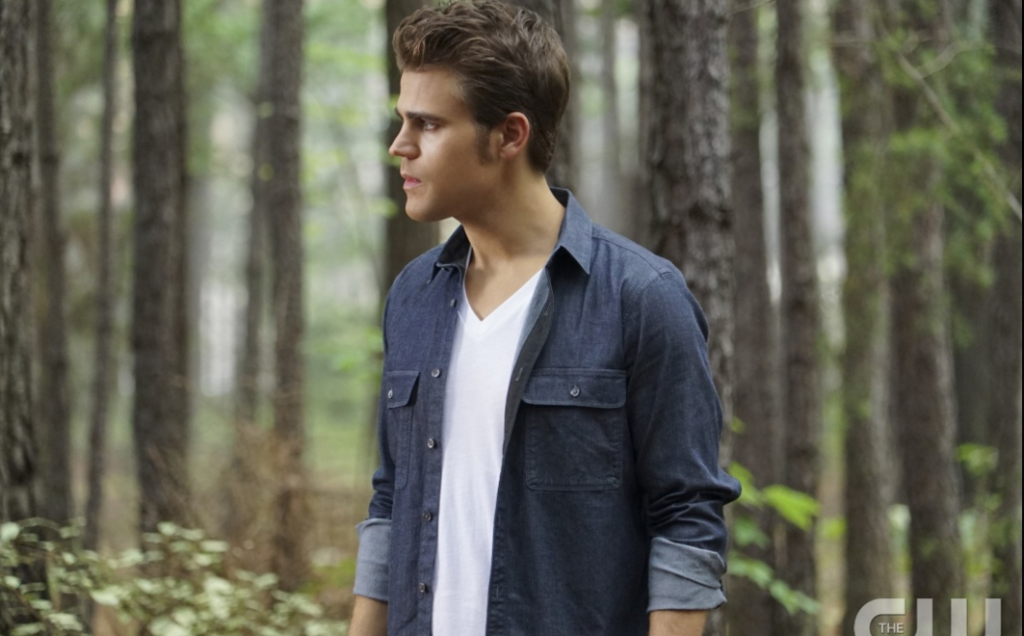 We can't forget about the boys! So, here's a nod to my favorite vampire Stefan. That crisp white v-neck under that jean button-up with the rolled up sleeves looks mighty fine on you.
So those are my three fashion highlights from the previous episode! Were there more awesome outfits?! Yes. Should you send me photos of your favorites on Instagram and Twitter!? Yes. Am I excited for this upcoming episode to see what everyone is doing and wearing?! YES!!!
Comment below and tell me what fashion has caught your eye on TVD.
Twitter & Instagram: BrandyZapata
Until next time,
Brandy