Rest in Peace, Amanda Waller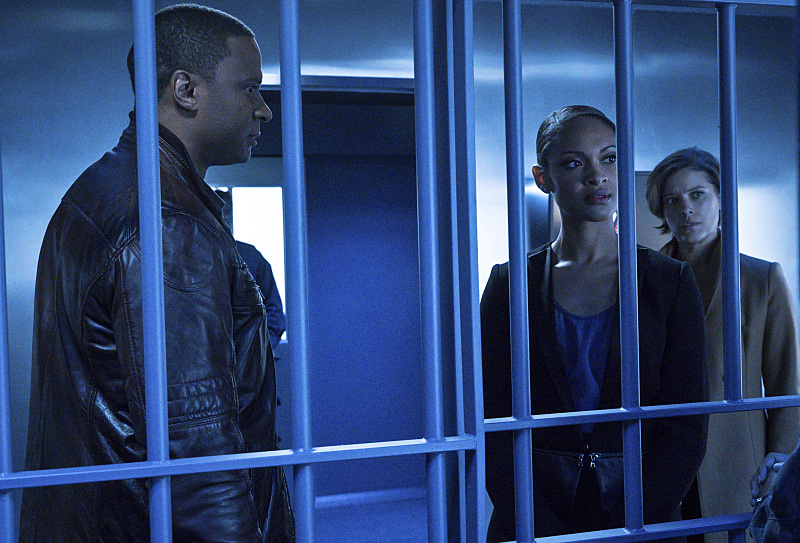 Whoa, crazy episode tonight!  First off, it looks like Andy Diggle's redemption was sooner than we thought, unless he's playing another angle here.  Sorry, I'm a cynic, and you have to give me some leeway because Arrow is more of the doom-and-gloom side of DC in the television universe.  Okay, we all know that this post isn't going to be about Andy.  Jeez, what gave that away?  Yep, I can't believe it myself …
THEY KILLED AMANDA WALLER!
That is one of the craziest moves I have ever seen a DC show pull off.  Waller is not a character you willy-nilly kill off.  She's basically the Nick Fury of the DC universe, but — dare I say it — even more hardcore.  How unceremonious was her death?  Just a plain gunshot to the head.  BOOM!  And she was done.
I actually spat popcorn all over my keyboard (yes, I watch TV like Felicity Overwatch in the lair) while cursing up a storm when I saw that.  I think I also replayed that scene around five times trying to see anything remotely close to a ruse.  Even up to the end, I was waiting for Waller to walk on-screen alive and well, telling everyone that she always has a double because she's that important.  Well, nothing close to that happened.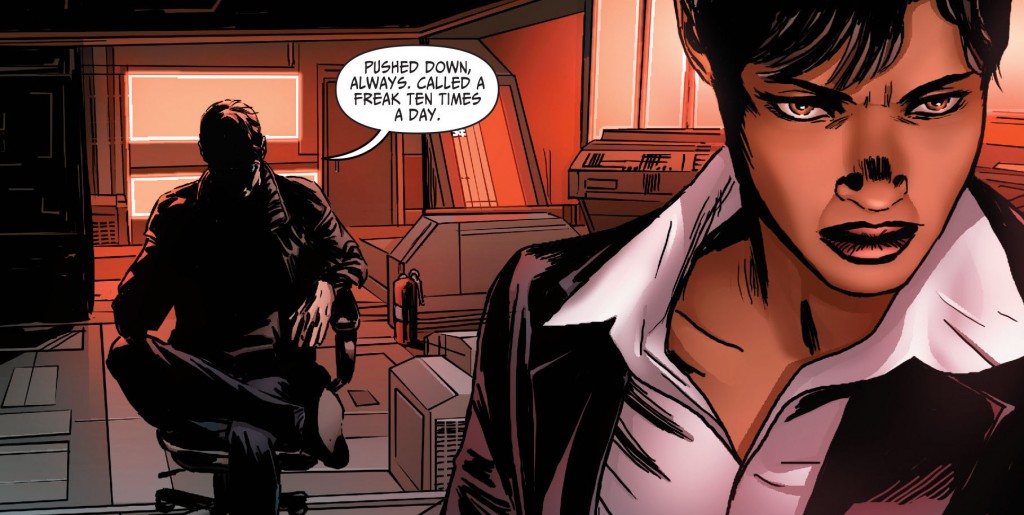 If memory serves me correctly, Amanda Waller was never killed in the comics.  I'm not sure about her other incarnations in the multiverse, but in the main continuity, she's still alive and well.  She's also known to be one of the toughest and smartest characters in the DC universe.  Kind of a bit of an anti-hero, she's had her fair share of butting heads with the best of the best — Batman and Superman.
Is there any chance of Waller returning from the grave?  Look, you and I both know that on television, anything can happen.  When you throw comic books into the mix, the sky's only a recommended limit.  Malcolm Merlyn was originally thought to be dead at the end of Season 1, but made a triumphant return in Season 2.
Here's my theory on the whole matter.  A.R.G.U.S. knows pretty much everything, so they have to know about the Lazarus Pit.  Before anyone says anything, yes, I know the Lazarus Pit was destroyed by Nyssa al Ghul after Sara Lance was brought back to life in total feral glory.  However, don't forget that Damien Darhk, before he parted ways from the League of Assassins, stole his own supply of this miraculous liquid.  Could Team Arrow end up making a Faustian bargain with A.R.G.U.S.?  That is, A.R.G.U.S. will help Team Arrow kill Damien Darhk if they get assistance in retrieving the water to help resurrect Waller?
That would be a pretty compelling proposition.  Normally, Team Arrow would never go along with this.  However, we did flash-forward to the end of Season 4, and Felicity looked pretty hell-bent on having Oliver avenge the death of someone close to them by killing Damien.  I think this moment of revenge-insanity will make Team Arrow do some things they would normally never do, and would later come to regret.
So tonight, I raise my mug of root beer to the White Queen.  She was a tough one who was stubborn to the end.  And I respect her for that.  Rest in peace, Amanda Waller.  I'm sure Team Arrow will miss you in their own way … for now.
Make sure to visit Nick Tylwalk for his written recap of "A.W.O.L." at Bam Smack Pow.
FOLLOW ME ON TWITTER:
@slamofsteel
FRIEND ME ON FACEBOOK:
Steve Lam (Slam of Steel)
Join Adam Kruger, Jack Hind, Carolina Bonetti and Olivia De Bortoli every week, live and on demand, for review and conversation about each new episode of Arrow! Tweet in questions or comments to the hosts all week using the hashtag #ArrowAfterShow
Follow theStream.tv on Twitter @theStreamtv and our hosts:
Adam Kruger – @TheAdamKruger
Olivia De Bortoli – @oliviadebortoli
Jack Hind – @JackHind
Carolina Bonetti – @CarolinaBonetti
theStream.tv Fan Show Network Presents the Arrow After Show! Tune in each week, live or on demand, for review and conversation about the hit CW series, Arrow. Behind this hit series are writers & producers Greg Berlanti, Marc Guggenheim and Andrew Kreisberg. Arrow is based on the DC Comics character Green Arrow. The series follows billionaire playboy Oliver Queen, portrayed by Stephen Amell, who, after five years of being stranded on a hostile island, returns home to fight crime and corruption as a secret vigilante whose weapon of choice is a bow and arrow. During Season 2 of Arrow, CW introduced DC Comic Superhero Barry Allen on the show before launching its own stand-alone series, The Flash. Throughout the last few seasons, audiences have seen popular DC Comic super villains and superheroes come to life including: Deathstroke, Deadshot, China White, The Huntress, Black Canary, and Merlyn. Arrow and The Flash will feature multiple crossover episodes connecting the DC Television Universe on the CW. If you love everything DC Television Universe then you don't want to miss the after show live every Wednesday night!
SUBSCRIBE TO theStream.tv
http://www.youtube.com/subscription_c…
LIKE US ON FACEBOOK
http://www.thestream.tv/facebook
FOLLOW US ON TWITTER
Tweets by thestreamtv
FOLLOW US ON INSTAGRAM
https://instagram.com/thestreamtv/