Red Wine Sangria Recipe Inspired By Blake Shelton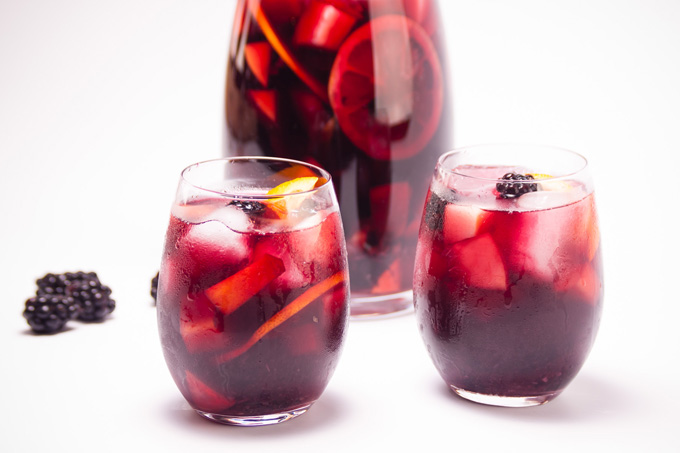 Blake Shelton's Fall Sangria Recipe
Los Angeles Bartender Ryan Cooks teaches Country Crossover how to make the perfect Fall Sangria inspired by Blake Shelton's hit song "Sangria!" This recipe is perfect for a cozy date night, any upcoming holiday party, or special dinner!
INGREDIENTS:
1 Bottle Red Wine
1/4 cup Brandy
1/4 cup Triple Sec
1/4 cup Sugar
Fruit (apple, orange, peach)
DIRECTIONS:
Cut fruit into strips or chunks; set aside.
Pour the sugar, triple sec, and brandy into a large pitcher.
Stir.
Place fruit into the pitcher.
Pour the entire bottle of wine into a pitcher.
Stir.
Set aside for 2-4 hours before seving.
Serve over ice in wine glasses!
ENJOY!