Inside Horror: 666 Park Avenue & Hell's Belles
Hey, guys! Staci Layne Wilson, here. Elric Kane and I are working on getting the show back up and running (we are the fast zombies), but in the meantime there's some fun news to report. Dreadlines lives on, in fact today it was announced at DreadCentral.com that Erik Palladino (I remember interviewing him years ago, on the red carpet for the first Resident Evil movie! But, he never really resonated with me until I started watching Ugly Betty) http://www.dreadcentral.com/news/54045/erik-palladino-takes-residence-666-park-avenue has been cast in a new TV series.
It's going to on ABC, and it's called 666 Park Avenue.  As DC reports, "The project centers on a young couple (Rachael Taylor, Dave Annable) who accept an offer to manage one of the most historic apartment buildings in New York City. Unwittingly, they begin to experience supernatural occurrences that complicate and endanger the lives of everyone in the building. Vanessa Williams plays the coldly beautiful and sophisticated wife of the building's owner (Terry O'Quinn).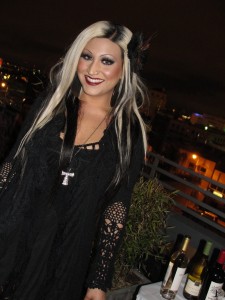 The big event in Hollywood this past weekend was a premiere soiree for a short film called Hell's Belles. I was impressed! Won't give away too much about the film itself, it's the kind that needs to be seen for oneself; but the bash was bigger than many I have attended on behalf of features and full-length indies. (Best of all, I got to walk the red carpet with one of my favorite fellas – Kevin Tenney, director of the always awesome 80s extravaganzas Witchboard, and Night of the Demons.) The chilly rooftop location offered a lovely view of the city lights, but most eyes were on the bevy of beauties populating the party. Diane Goldner was there with John Gulager; caught glimpses of Brooklynne James, Jacky Ferdowsi, and Alison Kyler. On hand for the festivities were Drina Durazo, producer of Hell's Belles; Mayra Rodriguez, actress, Hell's Belles; Trista Robinson, actress, Hell's Belles; and Sean Decker of Dread Central.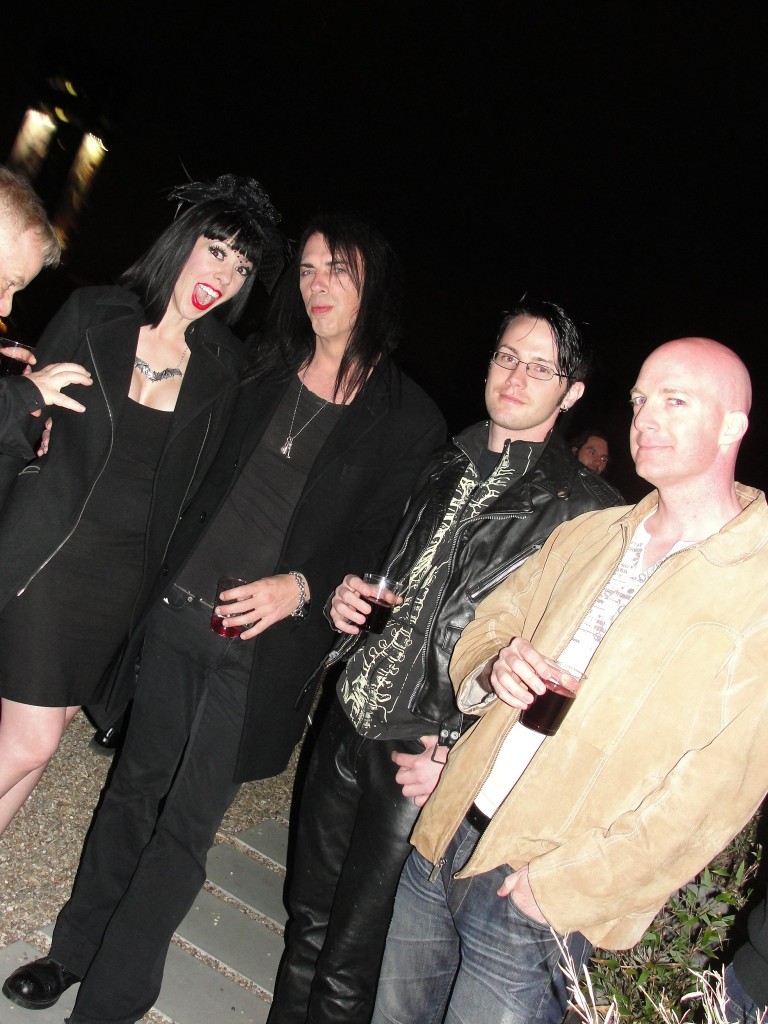 The screening was a success. Using Hell's Belles as a jumping off point for a feature length version of the same name, "We'll begin shopping the feature script in April," Director Christian Ackerman said, "and will be sending the short film off to fests and using it to sell the feature script."
That's it for now. Elric and I are off to the Fox lot to check out a very exciting upcoming horror/thriller. More on that, next time.