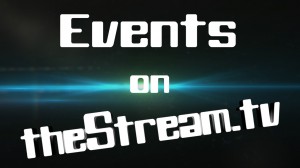 theStream.tv presents SyFy's "Discover Haven" LIVE interactive fan event!Team Haven featured principal cast members Emily Rose, Lucas Bryant, Eric Balfour, Colin Ferguson, Laura Vandervoort and Adam Copeland; writers Matt McGuinness and Shernold Edwards and Executive Producer Shawn Piller for a live discussion about Haven Season 4! SyFy's Haven is an American/Canadian supernatural drama loosely based on the Stephen King novel The Colorado Kid (2005) created by writers Jim Dunn and Sam Ernst.
HAVEN: Naked in Season Five? .
The cast of Haven discuss the possiblity of more nudity in Season 5.
Syfy's Haven: Cast Favorites .
The cast discusses their favorite episodes of the series.