Empire Rumors and Speculations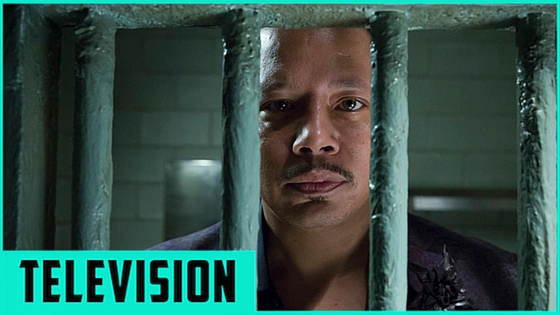 Ahh.. September…such a glorious month. Many things happen in September, but the one thing we here at
theStream.TV
are ever so zealous for is the return of the break out hit of of 2015..EMPIRE!!  Yup that's right. We are waiting with baited breath ( as I'm sure the rest of America is) for the one hour season premiere on 
Sept. 23rd
 ! the whole gang is back in studio, Dylan Landon; Starr Session; Gabby Loren and yours truly are ready to dive in and get hood with the Lyon Family. All summer long there have been
rumors and speculation
as to how this new season will unfold. Everything from high profile guest appearances from some of urban pop culture's brightest stars to intriguing new storyline twists and turns have been thrown on the table, only to make our appetite more ferocious for this new season. I personally am curious as to how the
LGBT
storyline with
Jussie Smollet
who plays "Jamaal" will develop. Last season, EMPIRE touched on so many stereotypes and issues the are still, today in existence in the African American Community.
But enough with the serious stuff..let's get into the real reason why EMPIRE is so addicting… COOKIE LYON!! Real talk, she is one pf the reasons the show is so on point. From her perfectly placed weaves to her throwback Rick James 80's outfits all the way to her feminine ghetto swag, watching Cookie is like watching something magical happen. Will she be able to make Jamaal the star she knows he is? Now that Lucious is "behind bars" can she handle Empire Records? Or what about Anika and Creed?  Ain't no woman like a woman scorn..(just ask Angela Bassett in "Waiting To Exhale")hehe. Will Anika get the last laugh.? And we cant forget about Hakeem,..poor , poor Hakeem. The most misguided of the Lyon boys. We are predicting some tough love once again from Mama Cookie. But with that said, is Andre headed to the darkside. With Vernon betraying Lucious  will Andre be another casualty of war?
See what we are talking about??? So much drama!! How can you deny yourself all of this yummy television goodness???  Oh that's right..YOU CAN'T!!!  All will be revealed 
Sept. 23rd
. Don't miss it.
Here's what you missed last season.
BY: Jason Carter