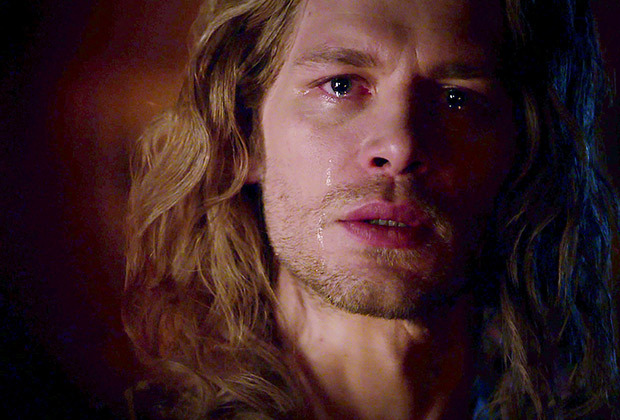 All three seasons of The Originals, Elijah has been painted as the saintly brother when compared to Klaus. Whatever Klaus does wrong, Elijah bails him out of and the heroic, always put together Elijah appears scotch free.
These conceptions of the Mikaelson brothers take a bit of a twist in the latest episode of the third season though when we finally found out what Elijah's big secret is. Turns out, Elijah compelled Klaus's first love, Aurora, to break his heart and leave him. This set off Klaus's deepest, darkest emotions and in turn, made him into the monster that he is (according to Klaus himself).
In the ending scene, Elijah defends his actions but the ladies of The Originals After Show just aren't so sure. It seems to us as though there was no reason behind his compulsion of Aurora other than his anger. What do you all think?
This episode held some juicy answers to the questions we've all been asking too! Clearly, Lucien is the killer in New Orleans, framing poor, innocent Cami. We also finally see the curse Davina put on Hayley and Jackson lifted- hallelujah! But we're still wondering, where is Rebekah? And when is Freya coming back? We love our girl power!
Tune in next week for more exciting plot twists and unexpected answers!